On May 1st, 2019, a new federal labor law was discussed and approved by the Mexican Senate. Below we describe some of the most relevant changes.
San Diego, California. Co-Production International (CPI) will be exhibiting at this year's Del Mar Electronic and Manufacturing Show (DMEMS), May 1st -2nd at the Del Mar Fairgrounds in San Diego. As a value-added addition, CPI is also offering a no-cost seminar, "Why, How, and How Much: The Facts on Manufacturing in Mexico." CPI joins over 250 exhibitors at the annual trade show focused on electronics, electronic design, medical, biotech, manufacturing, and high-tech products for our modern world.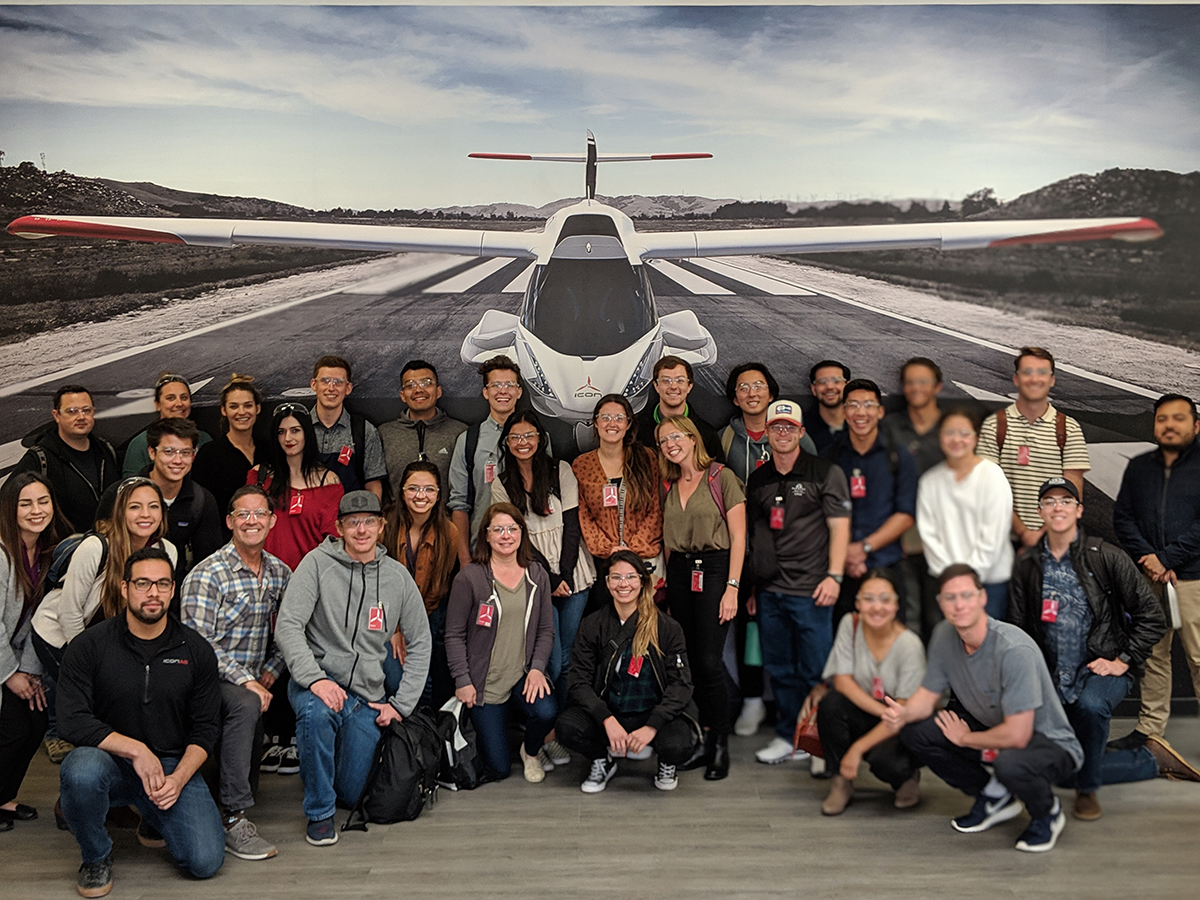 Co-Production International (CPI) hosted twenty-eight students from the Fermanian School of Business at Point Loma Nazarene University (PLNU) for a manufacturing in Mexico seminar and tour. The seminar was held at the California-based ICON Aircraft facility in Tijuana, Baja California, Mexico. The industrial tour focused on giving the university students a first-hand look at high tech manufacturing processes taking place in Mexico and at ICON's facility, augmenting their studies with real-world insights.
CPI INSIDER SERIES: THE NUTS & BOLTS OF MANUFACTURING IN MEXICO
An Interview with Eduardo Sánchez Alonso, Director of Talent Management for Co-Production International
In January, Mexico's new President Andres Manuel Lopez Obrador issued a decree to boost the economy and spur investment along the northern border region. Part of the incentivized package included doubling the minimum wage in Mexico's border region from 88 pesos (about $5 dollars) a day to 176 pesos per day. Though this could imply an increase in the cost to do business at border maquiladoras and companies manufacturing in Mexico, manufacturers aren't concerned about it. Mr. Sanchez from Co-Production International explains why.