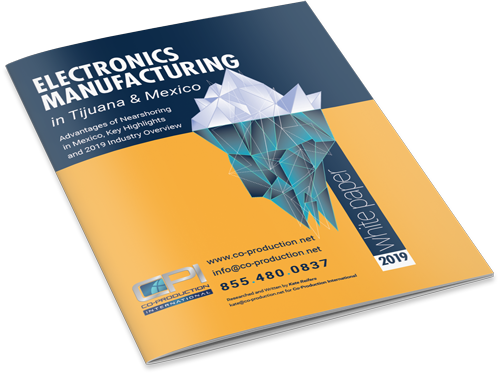 Download Electronics Manufacturing in Mexico White Paper
This white paper will assist executives in understanding the benefits of expanding operations nearshore by analyzing Mexico as a potential site for electronics manufacturing activities. Important factors such as proximity to major markets, infrastructure, labor cost and supply, transportation and ease of doing business, will be covered.
Additionally, this paper will also focus on the established electronics industry of both Mexico and Tijuana, Baja California.