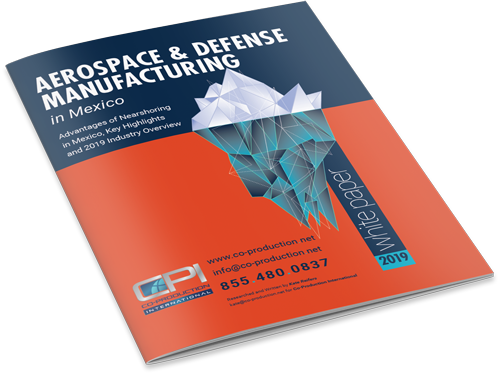 Download White Paper: Aerospace & Defense Manufacturing
Mexico's aerospace and defense exports highlight a significant market trend for the rapidly growing Mexico industries.
Mexico is home to more than 289 aerospace manufacturing companies and 34,000 strong, highly-skilled direct industry workforce. The state of Baja California, especially the US-Mexico border region, has become a growing global center for the industry and now attracts the largest share of manufacturing companies in all of Mexico.