Top Locations for Automotive Manufacturing in Mexico
Alma Denisse Martinez Salazar
The automotive industry in Mexico represents a significant manufacturing sector with 79% of production exported to the United States.
Buick installed the first automotive production plant in Mexico in 1921, with Ford Motor Company following in 1925 and General Motors in 1935.
Now there are over 30 automotive OEMs in Mexico and over 1,100 Tier 1, and a few thousand Tier 2, and Tier 3 car parts manufacturers and suppliers clustered throughout twenty-four states to support the automotive sector in Mexico.
Mexico's 12 free trade agreements with 46 countries and its strategic location in North America gives it unparalleled advantages in proximity and cost savings for car parts manufacturers, automotive aftermarket companies, and OEM assembly plants. The United States-Mexico-Canada Agreement (USMCA) increased regional value content rules to 75% putting Mexico in a strategic position to capture auto parts previously imported from outside North America.

Mexico is one of the biggest manufacturing countries and is the leading global exporter of tractor trucks and largest exporter into the United States with 81 percent of its production. It also ranks as the sixth-largest manufacturer of heavy-duty vehicles for cargo with eleven manufacturing plants. Mexico is the fourth-largest exporter of heavy-duty vehicles for cargo and the second-largest export market after Canada for U.S. medium and heavy-duty trucks.
Automotive Suppliers in Mexico
The major sub-sectors in Mexico's automotive industry: original equipment, automotive aftermarket parts, electric & hybrid vehicles, specialty equipment, remanufactured products, electronics, navigation, plastic injection, stamping, steel, and heavy vehicle parts. Mexico's original equipment (OE) auto parts market represents USD 73 billion dollars, making Mexico the fifth-largest producer of auto parts, with over 2,500 companies in the sector. Over 600 of these companies are Tier 1 automotive suppliers.
---
What are the top locations for automotive and auto parts manufacturing in Mexico?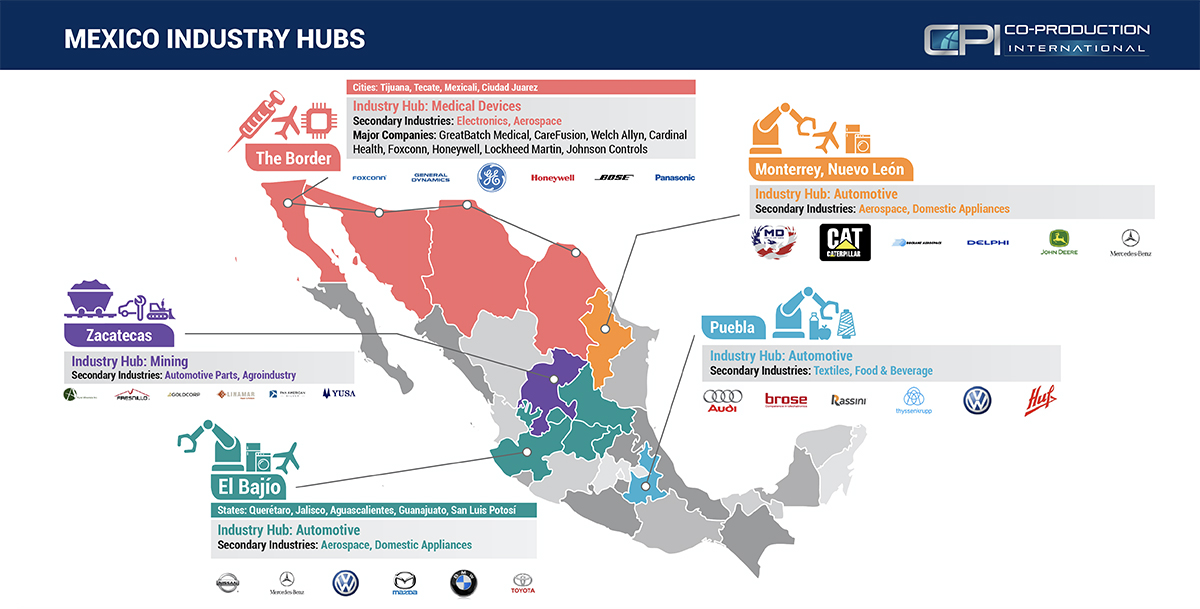 Automotive and auto parts manufacturing in Mexico is clustered around several states and cities supporting both OEM and aftermarket plants, including Saltillo, Coahuila; the state of Puebla, the state Guanajuato; the state of Aguascalientes; and the state of San Luis Potosi.

Foreign Companies find that getting strategically closer to their customers not only reduces labor and logistics costs but also opens them up to new customers in these privileged automotive manufacturing clusters in Mexico. Selecting your next strategic factory location for your automotive production plant is one of the first steps in site selection process. Working with CPI's Shelter Companies in Mexico will help you evaluate your next location for an automotive and auto parts maquiladora such as these top locations in Mexico.
Saltillo, Coahuila
OEMs in Saltillo: General Motors, Daimler Chrysler-Fiat
Automotive Suppliers in Saltillo: Cooper-Standard, BorgWarner, Burgess-Norton de Mexico, Arnecom, Draxton, IAC Group, Lear Corp. Mexico. Stabilus, Benteler de Saltillo, Magna, MAHLE, FCA Group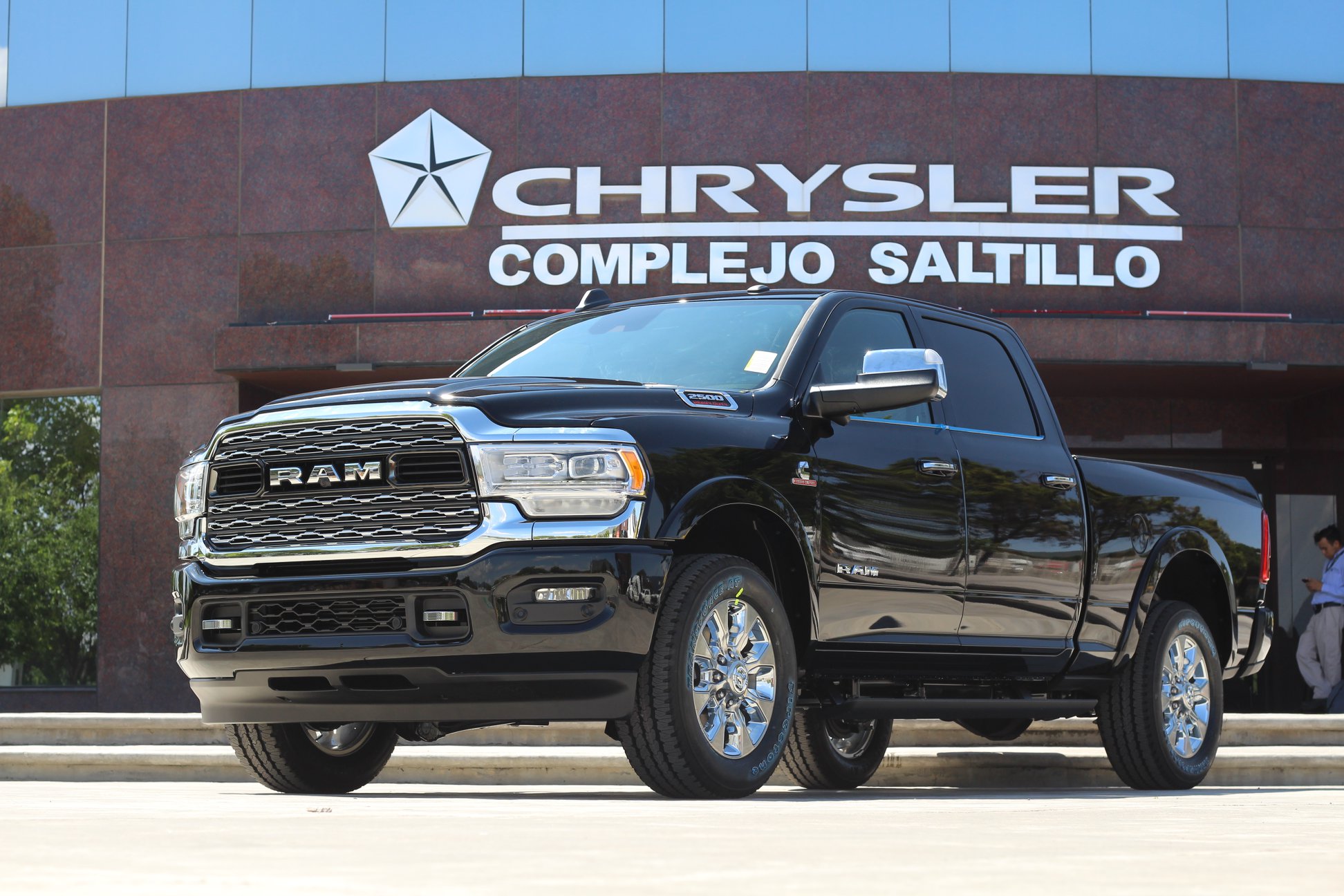 Saltillo is the capitol of Coahuila and is an automotive manufacturing city in the southeastern part of the state. Coahuila shares a border with Texas (and four land ports of entry and one railroad crossing into the United States). Saltillo is considered the "Detroit of Mexico" with 30% of passenger vehicles and 62% of trucks made in Mexico coming out of the city. Nearly 90% of Saltillo's economic foundation is composed of automotive companies.

In December 2020, Fiat Chrysler celebrated the manufacturing of their 5 millionth motor at their Saltillo plant which opened in 2010. The Pentastar V-6 3.6 liter motor is exported to their Toledo North plant in Ohio and is the motor for the Jeep Wrangler, Jeep Grand Cherokee, Jeep Gladiator, Dodge Durango, Chrysler Pacifica, and RAM 1500. The RAM 2500 is assembled in Saltillo with the United States and Canada capturing 99% of RAM 2500 exports.

Saltillo is one of the safest cities in all of Mexico and its home state has received $4.6 billion USD in foreign direct investment (FDI) between 2018-2019.
---
Puebla
OEMs in Puebla: Volkswagen, Audi, Nissan
Automotive Suppliers in Puebla: Rassini, Brose, Ternium, Unicar Plastics, EDAG, Truck-Lite, Huf North America, ThyssenKrupp, Magna, Mahle, Johnson Controls, Luk, Gestamp
Automotive Highly Skilled Workforce in Puebla: 45,218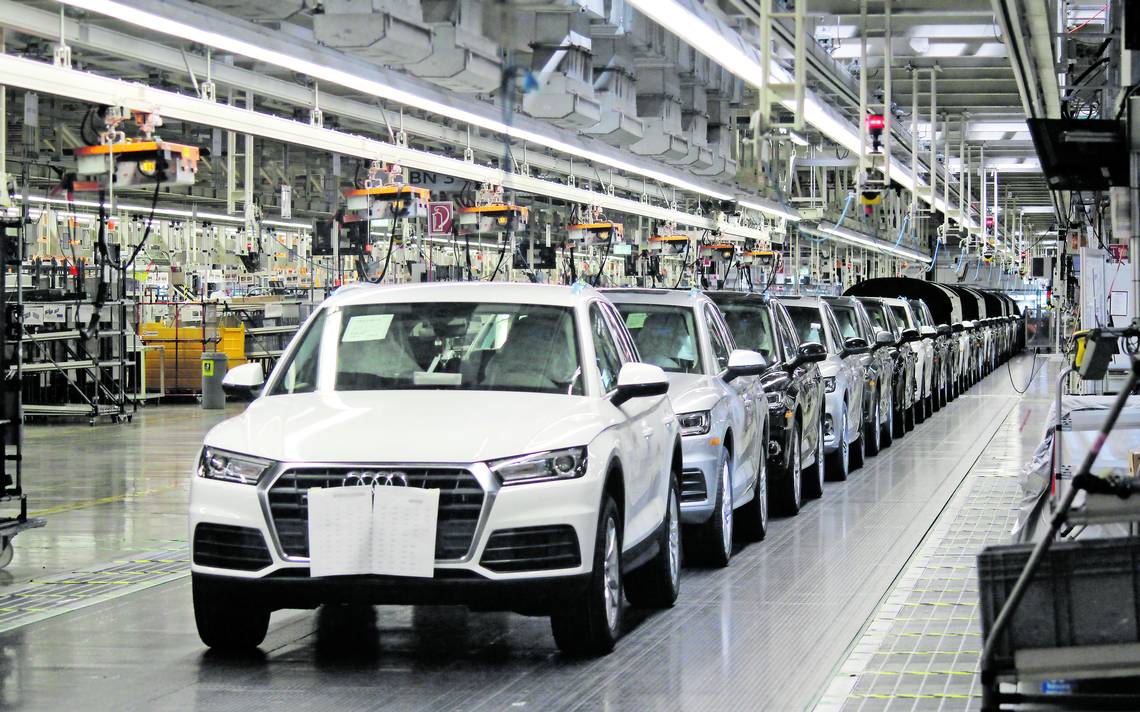 Puebla has the fourth highest population in all of Mexico and is a privileged location for manufacturing especially for automotive assembly and auto parts. Located just south of Mexico City, 83% of light vehicles made in Mexico are within a 248-mile radius of the capital of Puebla.

Volkswagen's largest assembly plant outside of Germany opened in Puebla in 1967. Audi and Nissan are also located in the state with Audi opening their manufacturing automotive plant in 2016. Puebla is the 2nd largest exporter of automobiles and auto parts in Mexico.

These global automotive powerhouses have attracted 160 automotive suppliers to the region with 93 being Tier 1 automotive suppliers giving birth to the largest automotive cluster in Mexico. Over 85% of vehicles produced in Puebla are exported with 78% of vehicles exported to the United States, Germany, and Canada between 2011-2018.

Supply Chain: Major auto parts suppliers in Puebla are dedicated to plastic injection molding, metal stamping, paint, steel, electronics, design, and software. Puebla is an ideal location for auto parts suppliers, putting them in reach of car manufacturers and aftermarket part manufacturers in Puebla, El Bajio.

Puebla has direct highway access to the Port of Veracruz and the Port of Lázaro Cárdenas which is the largest seaport in one of the largest seaports in the Pacific Ocean basin, with an annual traffic capacity of around 25 million tons of cargo. These are ideal ports for importing raw materials from North American and overseas as well as for export around the world.

Learn why automakers are building new factories in Mexico
---
Guanajuato
OEMS in Guanajuato: GM, Honda, Ford, Volkswagen, Toyota, Mazda
Automotive Suppliers in Guanajuato: American Axle (AAM), Continental, Berlac, CIE Automotive, Fujikura, HINO, Janesville Acoustics, Lear Corp., Matic, NSK, Pemsa, Pirelli Tire, Sandhar Technologies, Scherdel, Temaplax, THK, Witzenmann
Automotive Workforce Size in Guanajuato: 190,000
Guanajuato is a central Mexican state located just north of Mexico City and is home to San Miguel de Allende which was voted "The World's Best City" by Travel and Leisure in 2017 and 2018 boosting foreign trade and investment.

The areas of Silao, Leon, Celaya, and Irapuato are the main industrial hubs in the state with the highest concentration of automotive industry in Mexico. In the last 15 years Guanajuato Mexico car production has reached more than 6 million vehicles awarding the state with the third highest vehicle production after Puebla and Coahuila, the 4th highest exporter of vehicles in Mexico and 3rd in the manufacture of auto parts.

There are 420 automotive manufacturing companies in Guanajuato of which 66 are Japanese, followed by manufacturers from the United States, Canada, and Europe. Guanajuato's auto parts manufacturing sectors are focused on casting, forging, machining, electronic assembly, cable and wire manufacturing, transmissions, tubing, tires, and fiberglass.

There are 58 industrial parks in the state of Guanajuato that are connected by 13,224 kilometers of highway, 670 kilometers of railway, and the inland port of Guanajuato in Leon which processes 27,000 containers per year.

In 2018, American Axel & Manufacturing opened the Richard E. Dauch Guanajuato Institute of Education and Development offering training in machining, assembly, safety, robotics, controls, material handling, maintenance, welding, as well as junior and high school open classes. This new center will train the engineers of tomorrow and was a collaboration between the Mexican government, AAM, and Senior Experten Service, Germany; JICA, Japan; Partners of the Americas, United States; Michelin, France; and the Piero Pirelli Institute, Italy.
Learn more about Guanajuato's infrastructure, real estate, workforce and more!
---
San Luis Potosi
OEMs in San Luis Potosi: GM, BMW, Ford, Cummins
Automotive Suppliers in San Luis Potosi: Autoneum, BorgWarner, Costellium Automotive, Dayco, DRÄXLMAIER Group, EATON Truck, Lear Corp., Faurecia, Goodyear Tire, Gestamp, Mayco Automotive International, Maxion, Midori Auto Leather, Mitsumi, Musashi
Automotive Workforce in San Luis Potosi: 68,656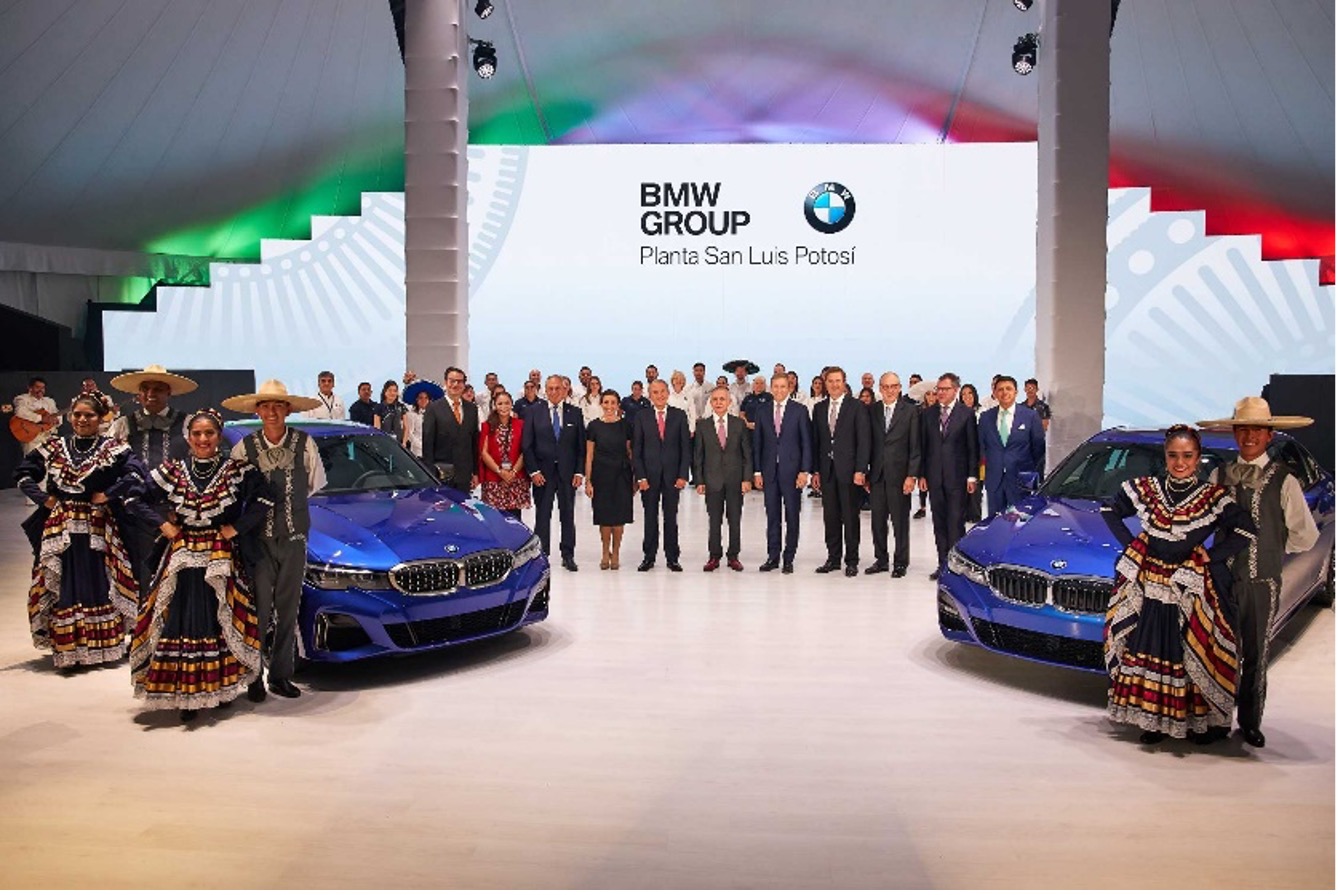 San Luis Potosi is central area of mainland Mexico and neighbors the other strategic automotive manufacturing states of Guanajuato and Aguascalientes, with the large commercial Seaport of Altamira located 281 miles to the east.

The automotive manufacturing industry in San Luis Potosi accounts for 50% of the state's export activity by the 151 automotive companies located there. By nationality, Japanese firms make up the largest number of companies in the state's automotive sector, with 47 companies accounting for 20% of all firms. Japan is followed by the US, which has 40 companies, making up 17% of all automotive manufacturing companies in San Luis Potosí. the EU as a whole is the second-most important investor in San Luis Potosí,

General Motors assembles the Chevrolet Aveo and Trax in a 347-hectare plant that opened in 2008 and BMW invested $1 billion dollars in a 300-hectare plant in 2019 where they now make the 3 Series. Automotive suppliers have also flourished in the state, including Goodyear Tire who invested $550 million USD in a new facility in 2017 and produces around 6 million tires a year in San Luis Potosi.

San Luis Potosí is considered the logistics center of Mexico. It has three customs sections and two Strategic Enforced Enclosures (RFE): Intermodal Intermodal Cargo Terminal (customs section / RFE), Logistik Free Trade Zone (customs section / RFE) and Estafeta International Logistics Center (customs section).
San Luis Potosí is considered the third zone in the world with more logistic potential, only behind Shanghai and Dubai.
Learn more about San Luis Potosi's infrastructure, real estate, workforce and more!
---
Aguascalientes

OEMs in Aguascalientes: Nissan, Mercedes, Infiniti
Automotive Suppliers in Aguascalientes: Cooper Standard, Continental, Bosch, Sanoh Industrial Co., Ltd., Xinquan México Automotive, Voestalpine, Jatco, Flextronics, Donaldson, Calsonic Kansei, Doiter Castings, Tachi-S, Compas
Automotive Workforce in Aguascalientes: 70,000 (15,800 in OEM/Assembly, 30,000 in Tier 1 auto parts, 15,000 in Tier 2)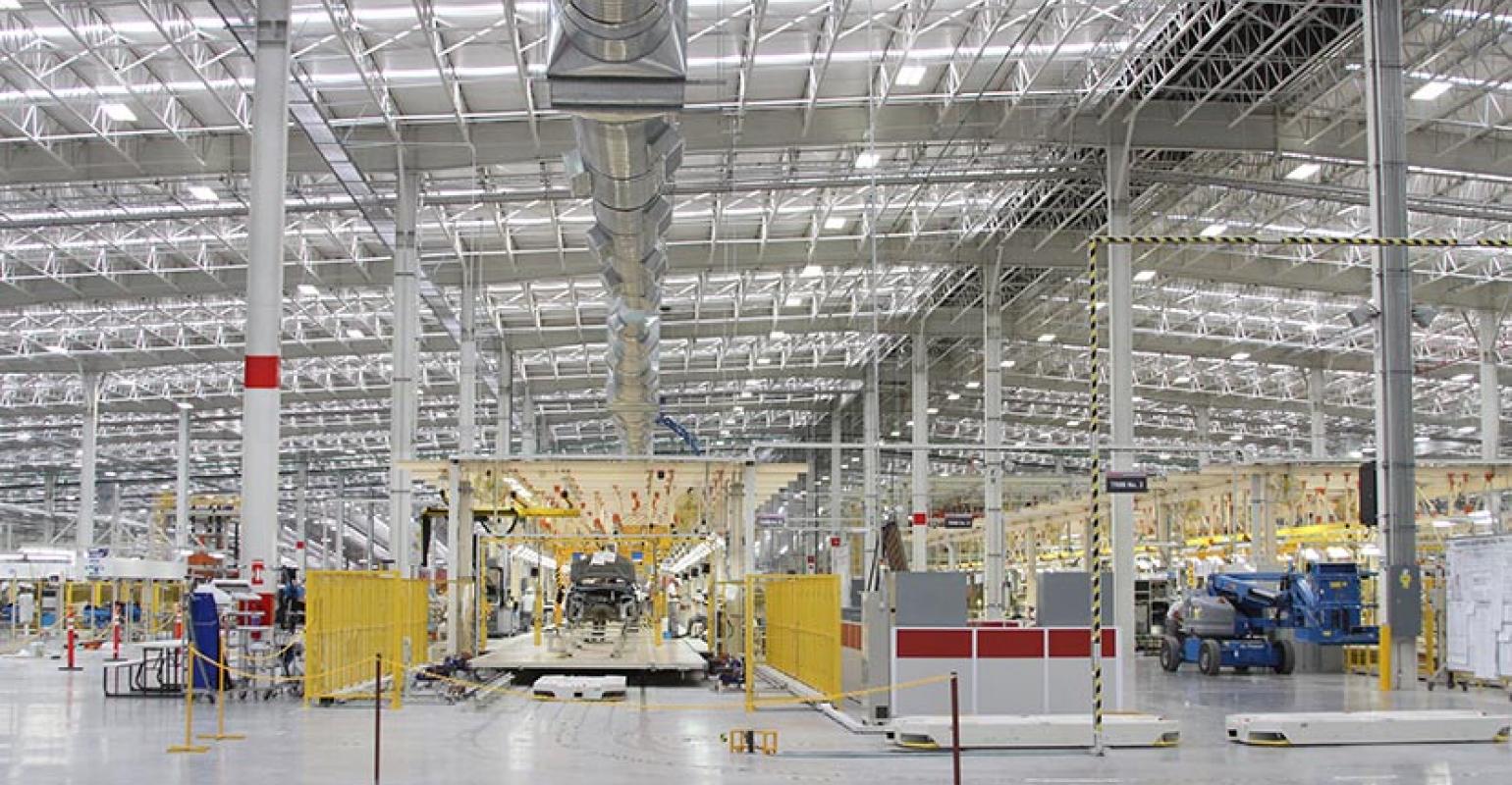 Aguascalientes is located in central Mexico and is the 8th largest automotive industry exporter in the country.

Aguascalientes manufacturers 2 out every 10 vehicles made in Mexico. Of the 230 automotive companies in the state, 80 are Japanese with Nissan responsible for 12,000 direct jobs.

Nissan has three assembly plants in Mexico with two in Aguascalientes. Nissan's first plant outside of Japan was opened in Cuernavaca, Mexico in 1966. Nissan produces the Mercedes CLA and GLA and Infiniti Q30 at their Aguascalientes I and Aguascalientes II plants. Nissan makes 1 out of every 4 cars made in Mexico.

There are 35 Tier 1 automotive suppliers in Aguascalientes and over 100 Tier 2 suppliers. Aguascalientes automotive suppliers include seats, clutches, brakes, valves, moldings, rings, panels, stampings, car hoods, doors, electronics, wiring, transmissions, motors, and more. A major success story, Bosch opened their brake manufacturing facility in Aguascalientes in 2004 to be closer to their customers. In recent years Bosch increased their plant's footprint by 13,000 square meters reaching a total now of 38,000 square meters.

Learn more about Aguascalientes' infrastructure, real estate, workforce and more!
---
How Can CPI's Mexico Shelter Programs Help You?
There is a lot to digest when thinking about an ideal location for automotive manufacturing in Mexico. CPI can help you answer the following questions:
Is it better to be closer to my customers or closer to the border?

Can I increase business and find new customers manufacturing auto parts in Mexico?

What top automotive location has the best leasing rates?

What is the IMMEX program benefits and how can I get it?
When you operate under a Shelter Manufacturing Program you have dedicated teams to help answer these questions and find the most strategic location for your expansion. Additionally, you get to take advantage of CPI's already existing permits and certifications to reduce ramp up time and costs.
Contact us today for a free labor cost analysis and to ask about strategic site selection options in for automotive manufacturing in Mexico!